ICICSP 2022
November 26th (Sat.) - November 28th (Mon.), 2022 / Shenzhen, China(中国 深圳)
Conference Information
Conference Date
ICICSP 2022
11. 26-28
ICICSP 2020
2020 3rd IEEE International Conference on Information Communication and Signal Processing (ICICSP 2020) was held as fully virtual conference on September 12-15, 2020 successfully.
With the development of the pandemic COVID19, it is not likely that international guest visits will be possible by the early of September 2020. ICICSP 2020  Executive Committee will consider, that it proposed to take place at Shanghai in Sep. 12-15, 2020 will be organized as an online event. Of course we will ensure the academic quality of the event and its publications. All necessary preparations have been started including the publication of all accepted and presented papers as it has been announced before. All accepted and presented papers have been published by IEEE. ICICSP 2020 conference proceedings have been online in IEEE Xplore, and indexed by Ei Compendex and Scopus. ICICSP 2020论文集已被IEEE Xplore成功收录并被Ei Compendex以及Scopus检索。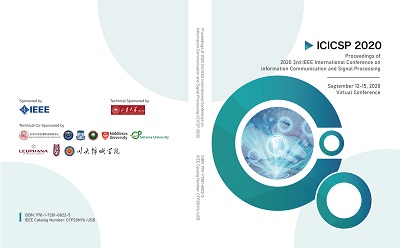 The opening ceremony was graced by Conference Co-Chair, Assoc. Prof. Ruolun Liu (Shandong University at Weihai, China), who delivered warm welcome remarks to all the attendees. And Prof. Weijia Jia (IEEE Fellow, BNU-UIC Institute of Aritificial Intelligence and Futuer Networks; Beijing Normal University (Zhuhai) and BNU-HKBU United International College, China), Prof. Zhongxiang Shen (IEEE Fellow, Nanyang Technological University, Singapore), Prof. Feifei Gao (IEEE Fellow, Tsinghua University, China) have given us unforgettable speeches.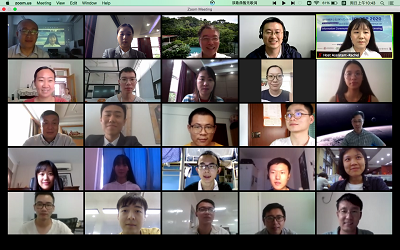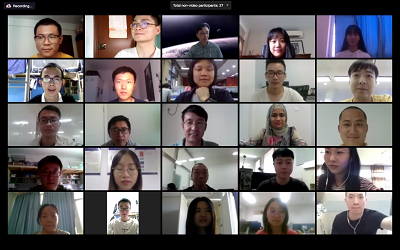 Prof. Weijia Jia, IEEE Fellow

Topic: AI and Edge Computing (EC) for Smart City

Prof. Zhongxiang Shen, IEEE Fellow

Topic: Design of Compact and Wide-Band Antennas for Modern Communication Systems

Prof. Feifei Gao, IEEE Fellow

Topic: Deep Learning for Physical Layer Communications: An Attempt towards 6G 
There are 11 parallel online oral sessions and 1 special session during the conference. One best presentation was selected by session chair in each session. Some pictures are recorded by conference assistant as below:




---